---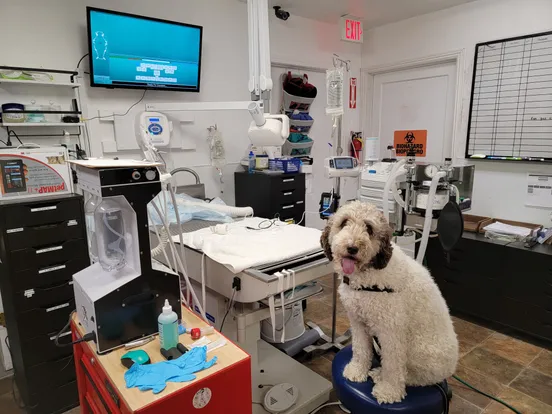 We are committed to the preservation of the oral health of our animal friends through specialty care and education to their owners.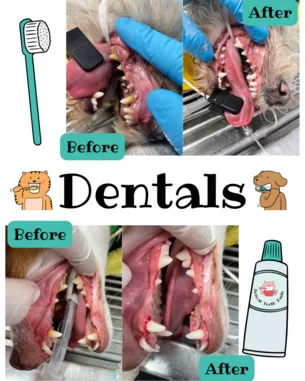 Well Pet's Dental Services Performed by our RVTs include:
Routine and Professional dental cleanings under anesthesia. (Canine and Feline).

Digital radiography (full mouth x-rays).

Deciduous Teeth (Retained/persistent baby teeth).

Surgical extractions

Pain management protocols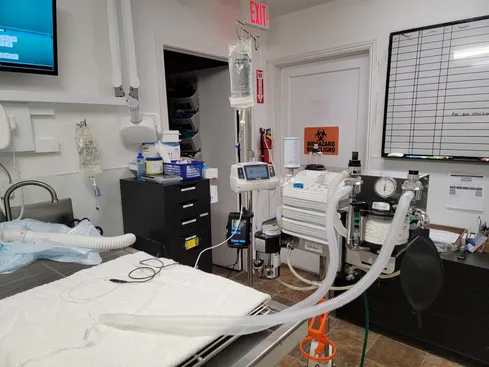 We are committed to keeping your animals safe during anesthetic procedures. We use a variety of anesthetic monitoring equipment.
Why are dentals important?
Routine dentals are essential to protect your pet's overall health and well being. As with any part of the body, infections and health issues can arise. Addressing your pet's oral health in a preventative manor before it worsens is always best to minimize the damage to your pet's health and prevent tooth extractions or more severe procedures from being required.
How to know if your pet needs a dental?
While we recommend that your pet routinely has their teeth checked in annual exams. Some signs you may need to have their teeth examined include bad breath, tartar build-up, loss of appetite, bleeding gums or mouth, newly lost or missing teeth in adult dogs, pain of the mouth, etc.
How to schedule a dental?
To schedule a dental, you will first need an exam appointment with a doctor to discuss our dental services and determine what dental work may be deemed necessary. An estimate for the potential costs will be made during your exam appointment and gone over with you. Once you have a dental estimate on file, we will schedule your pet's dental appointment. You will drop your pet off in the morning and pick them up later that evening once the procedure is done and your pet is awake and alert.
Do dental estimates expire?
Yes, after your exam appointment, you have 30 days to use a dental estimate. This is due to the potential worsening or change in your pet's dental health that can occur over time.
How to prep your pets for a dental?
Prep for dentals is similar to any other anesthetic procedure. Your pet may have water and take any medically required medications the morning of surgery; however, they should not eat after midnight the night before surgery. Your pet should come in on an empty stomach. You will drop off your pet during normal surgery drop-off times unless otherwise directed. If you are unsure about any other prep details, please ask our techs or staff, they are more than willing to answer any questions you may have.
Dental Recovery?
This will depend on each individual case and how extensive the procedure is for your pet. In general, follow all post-care instructions given to you by the techs. You may be given pain medications or antibiotics for your pet's recovery depending on the procedure. Our techs or staff will likely follow up with you the days following your procedure to ensure your pet is doing well and answer any questions that arise.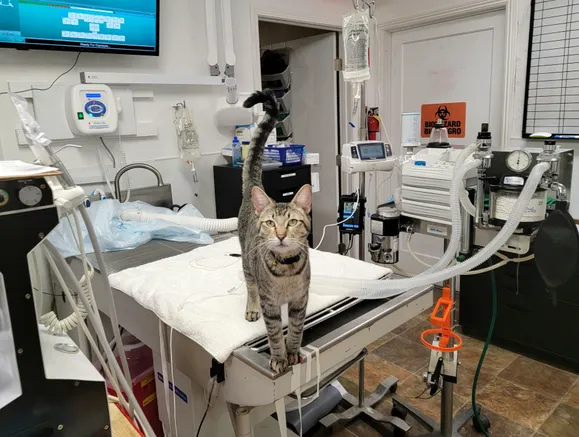 If you would like to submit your pets before and after dental pictures to our Smile Club click here.